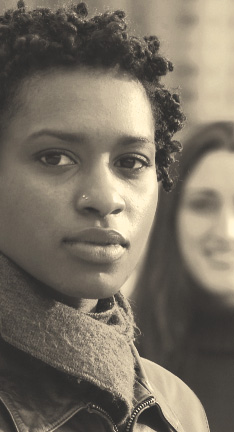 About California Newsreel

California Newsreel produces and distributes cutting edge, social justice films that inspire, educate and engage audiences. Founded in 1968, Newsreel is the oldest non-profit, social issue documentary film center in the country, the first to marry media production and contemporary social movements.

We are a leading resource center for the advancement of racial justice and diversity, and the study of African American life and history as well as African culture and politics. In 2006, we launched a new thematic focus for our work: the Global Economy, with an emphasis on the international division of labor. In the years ahead we look forward to continuing our traditions of innovation and responsible advocacy by providing films that help inform, educate and organize.

Before You Shoot:
What you should know about educational distribution

You want to make a film that not only delights and informs viewers, but one that will reach its intended audience with impact. By helping you understand the inside world of educational distribution, California Newsreel can assist you in getting your film widely viewed.

To learn more, just download the PDF here.